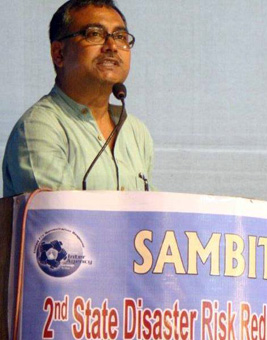 Partner – Social, Gender & Livelihood Div.
Dr. Dey has done in PhD in Anthropology from Sambalpur University, Orissa, India. He has worked globally with the reputed organisations such as Anthropological Survey of India, SOS Children's Villages of India, Indian Social Institute, Environmental Resource Management (ERM), CESC-ICML etc. He has received two International Awards so far, i.e. The International Cultural Diploma of Honour for achieving prominent positions in society because of exceptional contributions to professions and communities and "The 1998 ERM Excellence Award" in the category of GLOBAL PROJECTS for Social Assessment of Infrastructure Projects by the ERM International.
He has vast work experiences to implement several tribal development programs in India and abroad. He has developed solar supported drying system for food processing units of SHGs in various parts of West Bengal. He has also implemented many projects to promote the sustainable agricultural activities in India. He has also developed various socio-economic models to promote local entrepreneurship by handling non-wood forest products.