Environmental Impact Assessment (EIA)
In most countries EIA is the cornerstone of the environmental permitting process wherein the multifarious skills of a quality consultant are brought to bear. The aspects addressed during the EIA unless mitigated completely, often manifest as environmental permit conditions.
We have developed EIAs in various countries that address a variety of regulations, project constraints, financial strictures to achieve a sustainable solution aligned with the client's vision.
It is a decision-making tool to find out the gaps of environmental compliance and management system implementation and also prescribes the corrective and preventive action to reduce these gaps.
We have been doing the EA in several countries. Investigation, Understanding and Identification are the three pillars of this decision-making tool.
Outcome
Mitigation of Adverse Impacts
Reducing Waste, pollution and energy costs
Linkage with stakeholders
Obeying Environmental Compliances
Waste Management & Control Engineering
Waste management is the unsung hero of environmental management. Prayukti International has developed 3R (Reduce, Reuse, Recycle) strategies for clients in various industries.
Prayukti International helps the clients to manage their waste in collection, characterization, segregation, treatment and handling operations.
Waste treatment is a necessary work before declaring the waste inert for further transport and handling. Prayukti International helps the clients develop waste treatment operations.
Air, Water, Noise Monitoring & Analysis Modelling
Due to fiscal downsizing, many companies have to outsource their environmental (air, water and noise) monitoring functions. But outsourcing is not a desirable option. The team of Prayukti International can help to develop sustainable environmental monitoring strategies that blends seamlessly with the client's lean operations.
In addition to reporting the base monitoring results, Prayukti International can be the clients environmental back office, analysing trends, developing statistical matrics, and forecasting using numerical modelling.
Safety & Health Risk Assessment (HAZOP, QRA, HRA)
Prayukti International is a one stop shop for process safety management and RMP (Risk Management Planning) with HAZOP (Hazard and Operability Study), QRA (Qualitative/ Quantitative Risk Assessment) and HRAs (Health Risk Assessment).
Prayukti International helps to develop sustainable risk objectives, offer training and provide assistance for various risk assessment activities.
Currently, industry is undergoing a paradigm shift in outsourcing environmental services, which are often viewed as non-essential.
We understand and appreciate environmental functions as critical – regulatory non-compliance can result in expensive mitigation and loss of safety culture usually transforms to major disasters.
We provide on-demand support for important HSE functions and even train other contractors on specific core functions.
We are involved in the Public health related consultancy services in India and abroad. We provide below mentioned services:
1.GAP Assessment and Analysis
2.Training related Health & Safety
3.Policy making
4.Market Assessment & Feasibility Study Reports
5.WASH
Prayukti has been working in the field of Disaster Management. We have offered below written services to our client:
1.Policy Making for Safeguarding Disaster
2.Emergency Response & Disaster Management Plan (ERDMP)
3.Disaster Information system
4.Disaster Recovery & Response Plans
5.Disaster Prevention & Mitigation Plans
6.FRDMP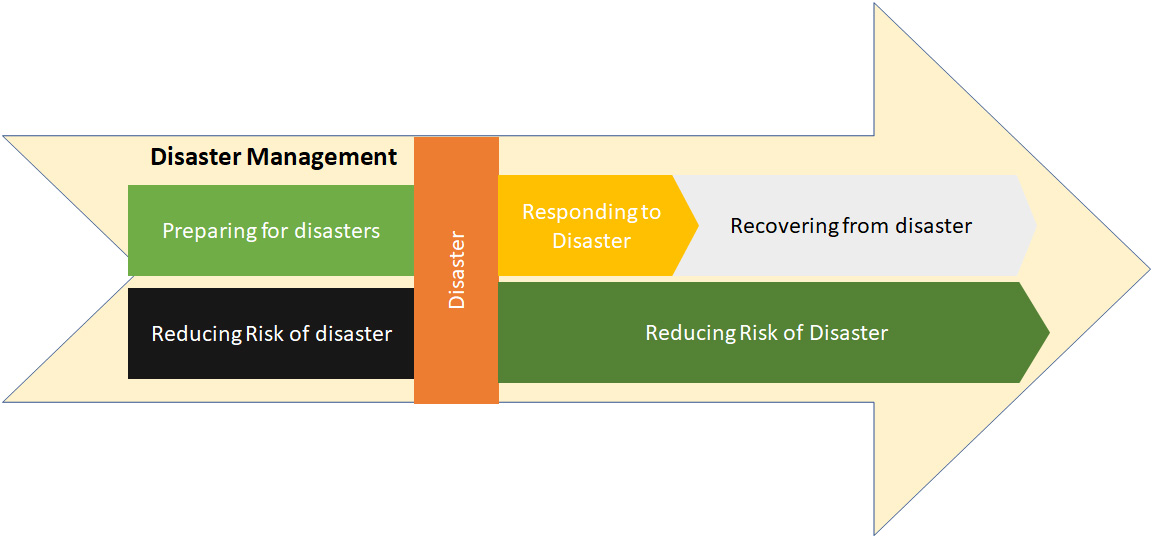 CSR is the new field that we are venturing into. We provide END to END support in CSR projects. We are having extensive experienced team members who have handled several CSR projects efficiently.
Our Activities:
1.Consultancy
2.Impact Analysis
3.Due diligence
4.Planning, Implementation and Monitoring the project.
Social responsibility is an ethical framework that suggests that an entity, be it an organization or individual, has an obligation to act to benefit society at large. Social responsibility is a duty every individual has to perform so as to maintain a balance between the economy and the ecosystems.!
1. Social Impact Assessment (SIA) is a process which is aimed to analyse, monitor and managing the intended and unintended socio-economic consequences (both positive and negative). Policy, Plan and Programme are part of this Assessment. It is used to forecast and zero down the harmful impacts and prescribes the solution for the benefit of the society.
2. Questionnaire preparation, Sampling, Socio-economic Survey, Sample Survey, Census Survey, Public Consultation, Key Informant Interview, Stake Holders Interview, Focus Group Discussion, Identification of Vulnerable Affected Persons.
3. Data services in Socio-Economic Research projects – Digitization of Raw Data, Cleaning of Data, Analysis of Data, Output table preparation,
Report preparation.
4. Digitization and Analytical services for Research Projects of different Universities. Other project related services of Foreign aided infrastructure development projects
5. Gender Impact Assessment & Gender Study: We have skilled team to deal with the Gender Impact Assessment and Gender Study. Not only in India, but also, we have done it successfully in internationally.
6. Resettlement Action Plan (RAP): Resettlement Action Plan (RAP) has used to tackle issues related to the relocation or loss of shelter, loss of assets or access to assets or loss of income sources or livelihood. As a part of our social venture, we have done several Resettlement Action Plan.
7. Livelihood development
8. Training and Skilling
We are involved in planning and economic analysis of mostly infrastructure projects that are funded by external agencies. We have also worked in transport planning, traffic management, OD survey and other relevant fields.
Our core activities are provided below:
1.Planning and economic analysis services for Infrastructure Development Projects, especially ADB, World Bank funded projects.
2.Traffic Impact Assessment
3.Transport Option Studies
4.Traffic Forecasting
5.Economic evaluation of road infrastructure projects
6.Determination of NPV and EIRR
7.Sensitivity analysis using HDM-4 Model version 2.1 or RED Model
8.Social Benefit assessment using ORN 22 Software Tool of TRL Ltd