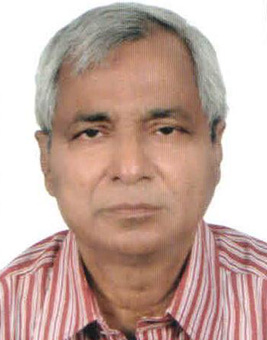 Prof. Dr. Panchanan Pramanik
Dr. Pramanik is ex professor of Dept of Chemical Engineering, IIT – KGP. He is advisor of Biological Science, Agricultural and Ecology Research unit, Indian Statistical Science, Kolkata. He has vast international experience in technology innovation and rural startup entrepreneurship. He has developed various low-cost technologies for the betterment of farmers and tribes nationally and internationally. He has developed model food processing units to increase the daily income of tribal in West Bengal.
RESEARCH ACHIEVEMENTS and Awards
Received the silver medal for standing first class first in M.Sc. (1969)
Received the medal from materials Research Society of India (1993)
Selected as a member of American Ceramic Society (1999)
Received medal from Chemical Research Society of India Medal (2002)
Number of PhD students under supervision (Completed) : 32
Number of PhD students under supervision (Ongoing) : 03
MEMBERS
Member of various committee of DST (Department of Science and Technology, Govt of India  and DBT ( Task force for nano-bio-technology, Govt of  India )
Member of TIFAC (Technology Information, Forecasting and Assessment Council ) for evaluation of future program
FOREIGN VISIT 
Visited Europe several times as visiting scientist in UK, Denmark, and Singapore.
Visited Malaysia as a visiting professor for one year to initiate nano-material research program in national university.