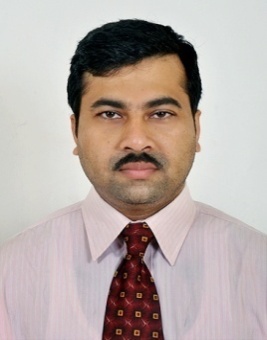 Swarnabha Bandyopadhyay has over 19 years of experience in environmental assessment and management. He has worked as EIA specialist for World Bank, Asian Development Bank as well as for Petroleum Development Oman (a Shell Company), ADNOC Group of Companies, Dow Chemicals, to name a few. He has undertaken numerous due diligence studies in accordance with IFC/ World Bank Performance Standards. Further, being an alumnus of World Bank Graduate Scholarship Program, he has wide professional network and access to various World Bank resources.
He has served as Technical Lead for numerous Environmental studies as well as managed various Occupational Health and Safety related studies. He has also undertaken Independent Review/ Third Party Audits against various international Codes of Practices (CoPs) and Management Systems. Swarnabha's work experience spans across Indian Subcontinent, Middle East & North Africa and Europe. His professional accomplishments include:
Corporate Focal Point to assure environmental safeguard for existing Operations and Projects at Abu Dhabi Gas Industries Ltd (GASCO), ADNOC
Environmental Safeguard Specialist for RasGas Operation and commissioning of Barzan.
Served as Environmental Specialist for IFC/ World Bank's Equator Principles Audit of Yanbu Petrochemical Plant, Saudi Arabia
Secretary, Environment Committee of Abu Dhabi National Oil Company (ADNOC) and Core Team Member for review and update of Environmental Code of Practices, Key Performance Indicators, Water and Energy Management
Advisor, Chhattisgarh Environmental Conservation Board (CECB), Govt. of Chhattisgarh, India
Staff Consultant / Environmental Specialist of Asian Developmental Bank (ADB) for Transport, Urban Infrastructure, Power and Water sector Projects
Air Quality Specialist for FAIHAA-2 Drilling Programme in Basrah for Marine & Environmental Consulting Bureau, University of Basrah, Iraq
Served as Lead Verifier for GHG Emission Inventory developed by Pepsico International's subsidiary at Amman, Jordan
Environmental Specialist for World Bank-funded power project at Batam, Indonesia for PT Medco.
Authored environmental and social guidelines for small hydropower projects in India under SARI (USAID).